Completing Construction of the Wye Trackage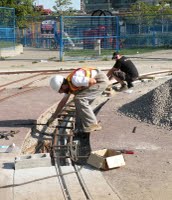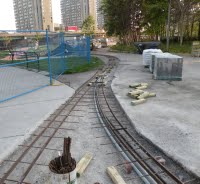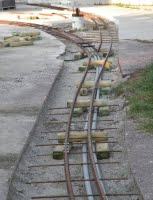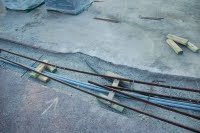 Click on each picture for a closer look!
.
With the mainline track pretty much complete except for a few crossings and switches, our TRHA crews have been working steadily for the past week to complete the wye which connects the mainline tracks to the miniature railway's turntable and train shed. Being a wye, it will also allow us to turn trains around. In the above pictures we see the progress that has been made towards preparing the wye tracks for concrete pours to set them in place.
.
Posting by Russ Milland; Pictures by Lance Gleich & Michael Guy