The Tool Shed Gets a Chimney & The Train Shed Grows Walls!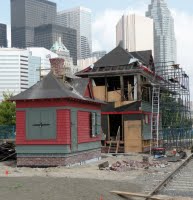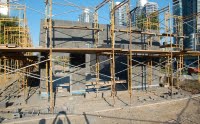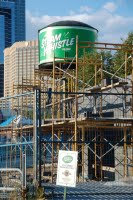 Click on each picture for a closer look!
.
In the picture at the upper left, we see that the chimney on the tool shed has now been rebuilt while construction continues on Cabin D behind it. In the other two pictures above, the scaffolding used to allow the workmen to build the concrete walls of the train shed are shown. Below we see both ends of the train shed after the scaffolding has been removed.
.
Posting by Russ Milland; Pictures by Lance Gleich & Michael Guy
.