More Progress on Restoration of Don Station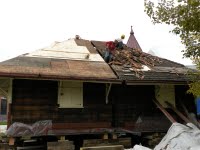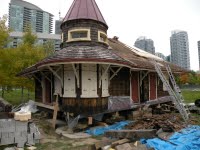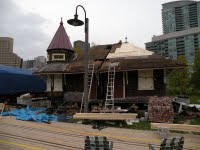 Click on each picture for a closer look!
.
These three pictures show that, now that Cabin D is nearing completion, the Murison restoration workers are beginning to address renovation of Don Station. Here we see them removing old shingles in preparation for the building to be pulled back together and lowered onto the foundation.
.
Posting & pictures by Michael Guy