Weekend Report - Part 1 of 3: Running the Railroad!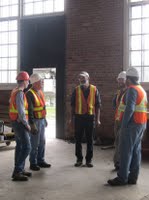 C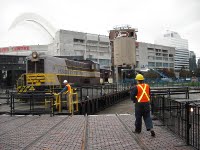 lick on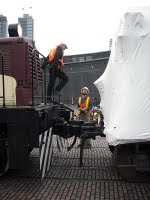 each picture for a clo
ser look!
.
The weather was a bit iffy at times today but we had a great turn out of nine TRHA team members and got everything on my list done plus some more besides.
.
We rarely need much of an excuse to fire up our CLC Whitcomb #1 and shuffle the locomotives and cars around but today we had a purpose - clear the three stalls space so we could move the work platform and benches to useful places and then bring inside the TH&B caboose and the boxcar. This we did with a full crew of fence-handlers and brakemen and it still took the better part of four hours.
.
Posting by Michael Guy; Pictures by James Rasor & Stephen Gardiner
.