Elwell the Crane Gets a Big Brother! - Part 1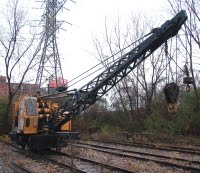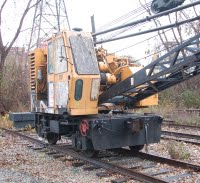 Click on each picture for a closer look!
.
In the picture series shown here, we find a typical small railway crane. This one belongs to the Toronto Terminal Railways (TTR) who are responsible for the maintenance of the rail corridor in downtown Toronto. It is now surplus to their needs and is in the process of being donated to the Toronto Railway Heritage Centre. The TRHA are currently working with the TTR and others to work out the logistics of how to move it to the museum.
.
The smaller railway cranes such as this one were typically used for track maintenance while larger cranes were used for wreck removal. For more information on railway cranes,
click here
.
.
Posting by Russ Milland; Pictures by Lance Gleich
.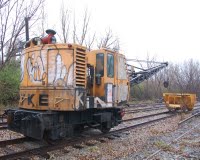 .