More Progress on the Depot and the Roundhouse Clerestory Windows!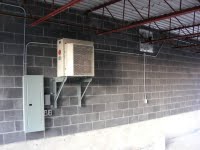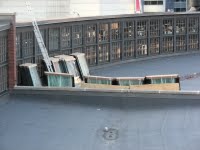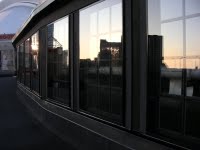 Click on each image for a closer look!
.
Earlier this week, the electricians working on the miniature railway depot building installed the mains transformer and the fume extractor fan (see image at upper left). In the spirit of reuse and recycle, we are using an older floor-model type transformer that was last used to power the roundhouse fire and security system prior to the current renovations. To save floor space in the depot, a TRHA crew fabricated new wall brackets to raise it above head height.
.
This week, the roundhouse clerestory windows (see middle and right images above) are also being fitted with new exterior glazing to reduce heat loss. They are single pane sealed storm windows intended to still show the original multi-pane windows on the inside.
.
Posting & Pictures by Michael Guy