Weekend Report - Christmas Train Show: The Sweet Creek on Parade!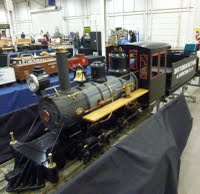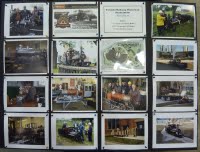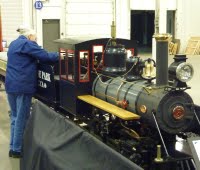 Click on each
image for a closer look!
.
As mentioned in our last posting, our Sweet Creek locomotive was displayed at the Christmas Train Show just across the aisle from our TRHA booth. Michael Guy, Arno Martens and Mike Salisbury of the TRHA participated in numerous discussions with visitors who were blown away by the massive size of this "miniature" engine. It was a real treat to be able to show the movies of the engine operating at the TRHA booth and then point visitors to the "real thing" across the aisle.
.
Posting and Pictures by Russ Milland
.
.