Weekend Report - Xmas Train Show: Golden Horseshoe Live Steamers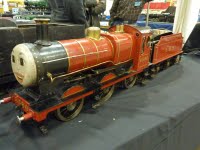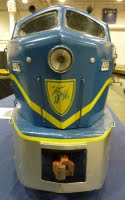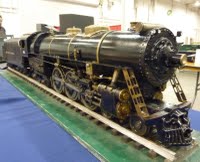 Click on each image for a closer look!
.
Our Sweet Creek locomotive was appropriately displayed in the display area hosted by the Golden Horseshoe Live Steamers (GHLS), one of the three miniature railway clubs in the Toronto area. Our locomotive was assembled and tested by a team of miniature railway enthusiasts, most of whom were drawn from all three local miniature railway clubs. In the pictures shown here, we see some of the other fine engines owned by members of the GHLS club. Next summer, we we likely see some of the larger of these engines (the ones shown below) visiting Roundhouse Park's miniature railway and operating on our tracks.
.
Posting and Pictures by Russ Milland
.