Field Report: CP Holiday Trains Visit Toronto - Part 2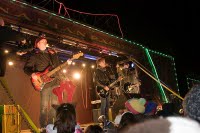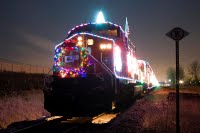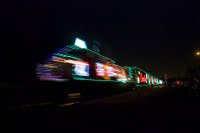 Click on each image for a closer look!
.
In part 2 of our coverage of the CP Holiday Train's visit to the Toronto area, we present three images by Stephen Gardiner that capture the train's visit to Vaughan just north of Toronto. More of Stephen's images can be found
here
.
.
In addition, we include a video of the train's visit to Smith Falls. If you chhose to go to
Youtube
and search on "cp holiday train" you will find many dozens of videos of the Holiday's Train journeys for this year and past years.
.
Posting by Russ Milland; Images by Stephen Gardiner
.