Progress Report on Our Roundhouse Park Structures!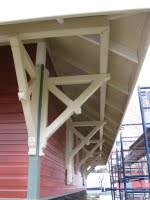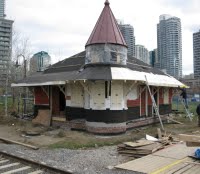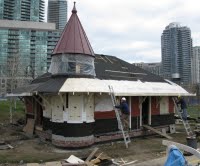 Click on each picture for a closer look!
.
Tom Murison, the restorer of our structures in Roundhouse Park, reported earlier this week that they have made signifcant progress on both Cabin D and Don Station with a lot of work focused on the restoration of the turret in Don Station. In the pictures above we see the east overhang on Cabin D and pictures of Don Station in its current state of completion. In the pictures below we see that work is progressing on the restoration of the Saxby and Farmer switch frame assembly whcih occupied the second floor of Cabin D.
.
Posting by Russ Milland; Pictures by Tom Murison
.
.