Historic Article: The Canadian Northern Railway Eastern Lines Locomotive Shop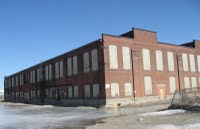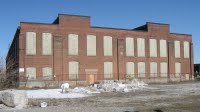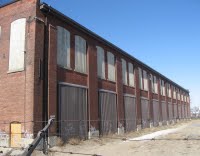 Click on each image for a closer look!
.
In an earlier
TRHA News Posting
, we spoke very briefly (using one of Derek Bole's historic notes) about the Canadian Northern Shops (photos of which are shown above) which still exist in Leaside, Ontario. Derek, TRHA's Historian, now has published a more expansive article on the history of these shops.
.
Spacing
is an award-winning magazine dedicated to presenting compelling journalism that focuses on the joys, obstacles, and politics of Toronto's urban landscape. The magazine is full of thought-provoking articles presenting an abundance of creative ideas and insightful commentary from the city's brightest young writers and visual artists.
.
They also have established a web presence including a daily Blog called
Spacing Toronto
, which is a hub for daily dispatches from the streets of Toronto to cities around the world, offering both analysis and a forum for discussion. Their contributors examine city hall, architecture, urban planning, public transit, transportation infrastructure and just about anything that involves the public realm of our cities.
.
On this blog, their editor posted yesterday the following announcement:
.
"Spacing is pleased to again partner with Heritage Toronto on their upcoming Building Storeys exhibit at the Gladstone Hotel that runs from Feb 4 - 27. A collaborative effort by Heritage Toronto and members of the photography groups the Shadow Collective and the DK Photo Group , Building Storeys is a visual documentation and anecdotal exhibit of the citys heritage building and sites. This is the first in a series of posts on Spacing Toronto connected to the exhibit, and is by Derek Boles."
.
To read Dereks comprehensive article on the Canadian Northern Railway Eastern Lines Locomotive Shops,
click here
and scroll down the page a bit.
.
Posting and pictures by Russ Milland