Weekend Report: A Team of 12 Tackles Many Tasks - Part 1 of 2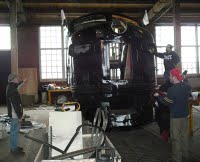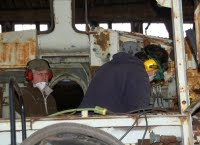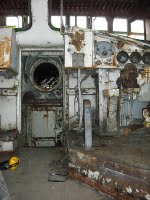 Click on each picture for a
closer l
ook!

.
Things couldn't have gone better this Saturday. We had twelve of us working six separate projects at the same time. The task list included:
Continued work on the TH&B caboose
Continued work on the CPR #7020 diesel switcher
Finishing off the Sweet Creek instructor's seat
Adding wheels to the miniature railway's turntable
Building a new siding at the Train Depot
Test installing the miniature railway's turntable.
Everything on our list for today was crossed off as complete or with good progress made. In Part 2 of this posting, we will share more about the turntable installation and the new siding.
.
Posting by Michael Guy; Pictures by Stephen Gardiner, Lance Gleich & Michael Guy
.