Historic Note: UCRS Selects #6213 for Preservation by the City of Toronto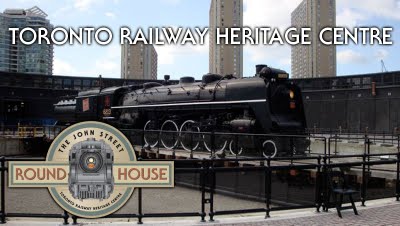 Click on the image for a closer look!
.
Derek Boles, TRHA's historian, publishes a daily posting on the
Toronto Railway Heritage Yahoo Group List
. These postings document major railway oriented events that happened on that day of the year. One of today's items is as follows:
.
"February 27, 1960:
The Locomotive Preservation Committee of the Upper Canada Railway Society visits the Canadian National Railway Spadina roundhouse for the purpose of choosing a steam locomotive suitable for preservation and presentation to the City of Toronto. The committee chose U-2-g 4-8-4 No. 6213 and it was presented to the city in August 1960. It was subsequently moved to the Canadian National Exhibition (CNE) grounds, where it was mounted adjacent to the old Stanley Barracks, then being used as the Marine Museum of Upper Canada. The locomotive was maintained by the UCRS for several years, later by members of the Toronto Locomotive Preservation Society. In June 2009, the locomotive was moved to Roundhouse Park for incorporation into the Toronto Railway Heritage Centre."
.
The image above shows #6213 residing on the CPR John St. Roundhouse in 2009 after having been moved there that year from the CNE.
.
If you wish to read these daily postings from Derek, simply join the Toronto Railway Heritage Yahoo Group List
by
clicking here
.
.
Posting by Russ Milland; Image from
TRHA website home page