Stratford, Ontario Acquires the CNR Shops for Redevelopment!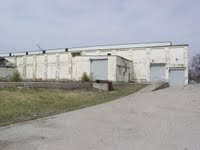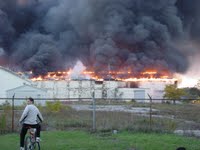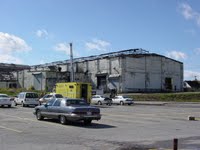 Click on each article for a closer look!
.
The Kichener-Waterloo Record newspaper reported in an
article titled "Staying on the Rails"
on February 5th, 2010 that the City of Stratford, Ontario would on February 9th take possession of a 17-acre site which house the remains of the immense Stratford CN Shops. The city expropriated the site and agreed to pay $4.5 million, plus interest and legal fees for it.
.
Stratford was a major railway centre long before it became famous for its annual Shakespearean festival. The shops were originally built for the Grand Trunk Railway (GTR) in 1908 for the maintenance and repair of locomotives. The GTR became the Canadian National Railway in 1923 and took over the locomotive repair shops.
.
The locomotive workshop is enormous - 70 feet wide, 50 feet high and 790 feet long. There are two wings, each more than 500 feet long. In all, there is about 159,000 square feet of space on the ground floor and 23,000 square feet on the second floor. The building itself covers about 11 of the site's 17 acres.
.
The picture at the above left shows the shops in April of 2003. A few months later, the shops suffered a massive fire as shown in the middle picture leaving the shell of the facility left as shown at the right above.
.
The City of Stratford plans to immediately deed 1.3 acres of the site not covered by the shops to the University of Waterloo's Stratford Institute for Digital Media Research.
.
Controversy is now swirling around the need to assess the heritage value of the shops and decide on whether the shops themselves will be part of any further redevelopment of the site.
.
For more information, read the Kitchener-Waterloo Record article by
clicking here
.
.
Posting by Russ Milland; Pictures by Tom Landers