Full Court Press on the TH&B Caboose!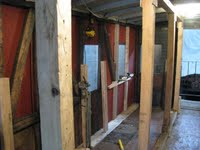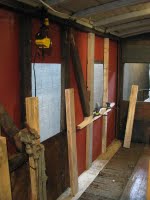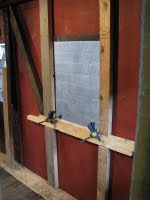 Click on each picture for a closer look!
.
Bob Dickson reports on progress this week as a small team of volunteers decided to work during the week to accelerate the renovation of the TH&B caboose:
.
"After some minor hiccups early in the week progress is finally starting to show. The learning curve is slowing and it now looks like we will again have walls in the TH&B caboose. Monday showed little progress. After a late start I was able to make a little headway and left for the GO train about 5:30. Tom Murison kindly sharpened our chisels and after a short 7:30 am meeting, Tuesday began. Jim arrived at 9:00 a.m. and together we pushed the envelope. We managed to cut some boards to the right size and began fitting pieces. Wednesday was more of the same as well as painting of the steel. By end of day Wednesday we had cut and fitted enough wood to make it look presentable. Hopefully by Thursday's end we will be smiling ear to ear."
.

Posting and pictures by Bob Dickson