The Fort Erie RR Museum & Restoration of CNR Northern #6218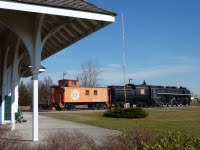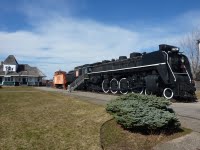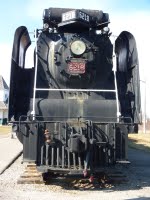 Click on each picture for a closer look!
.
As we have noted before, our CNR Northern 4-8-4 Steam Engine #6213 is one of several that still exist across Canada. One of the other members of this class of locomotive, #6218, is located at the Fort Erie Railroad Museu. This locomotive was built in 1942 and donated to Fort Erie in 1973. It has not been maintained since 1973 and has deteriorated seriously.
.
It has been determined that the locomotive is in need of repairs to cosmetically restore it that will cost a total of $429,000. Mary McLelland-Papp, of the recently formed Fort Erie Historical Railway Association, says an initial fund-raising goal of $73,000 has been set. A campaign to seek memberships from corporations, individuals and other volunteers who are interested in doing their part to make the train's restoration a reality is now in effect. The City of Fort Erie has also made an initial allocation of $50,000 towards the restoration effort.
.
For more information, read the recent article in the Fort Erie Times newspaper by
clicking here
.
.
I visited the Fort Erie Railway Museum site for the first time yesterday and brought back the images seen here of the museum and #6218. In this images we find that their collection includes #6218, a wood-sided CN Caboose, a fireless steam engine and the very classic Ridgeway railway station. Fireless engines were filled with steam or compressed air and then used in plant facilities where the existence of a fire would be very dangerous. The museum will open for the season on Victoria Day weekend.
.
Also found below is a video of #6218 operating in October of 1969 on one of the many excursion trips which she pulled at the end of her career, several of which I thoroughly enjoyed as a young railway enthusiast.
.
Posting and Pictures by Russ Milland
.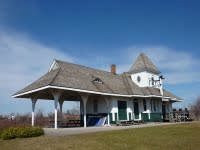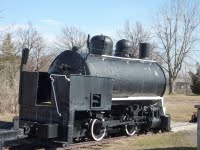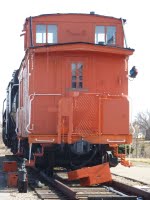 .