Weekend Report: Opening Up New Fronts! - Part 3 of 3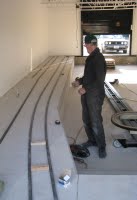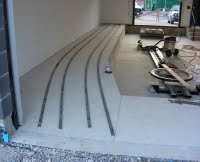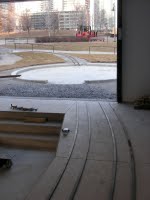 Click on each picture for a closer look!
.
In this final series of weekend report pictures, we find Michael in the miniature railway train shed laying the track required to store our rolling stock. This went well and we now have two-thirds of the passenger car storage trackage bolted down and ready to use.
.
Finally, Michael reports that "It was a pleasure to see that the new railway-themed children's playground in the south east corner of the park (see pictures below of the "GTRR 1929" plastic engine and families playing on the equipment) was a popular place all weekend. Lots of young family members were enjoying climbing around the plastic engine and using the adjacent slide and climbing equipment. All dressed in winter clothing mind you but the sun was shining and fun was being had while it did."
.
Posting by Russ Milland; Pictures by Bob Dickson and Russ Milland
.