Weekend Report: Record Turnout of Volunteers - Part 2 of 2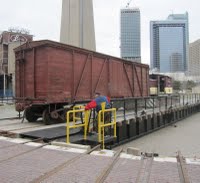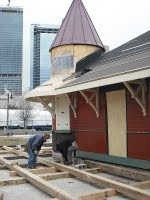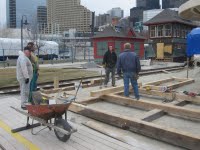 Click on each image for a closer look!
.
Continuing our visual coverage of the weekend's progress, we see at the upper left the Fowler box car in an unusual appearance outside the roundhouse. This boxcar was a revolutionary Canadian invention in its time. The next two pictures show progress by Tom Murison's crew on building the station platform in front of Don Station.
.
In the images below, we track the progress that was made on the weekend in finishing the surfaces in the miniature railway depot and in installing the miniature railway turntable.
.
Posting by Russ Milland; Pictures by Stephen Gardiner, Michael Guy & James Rasor
.